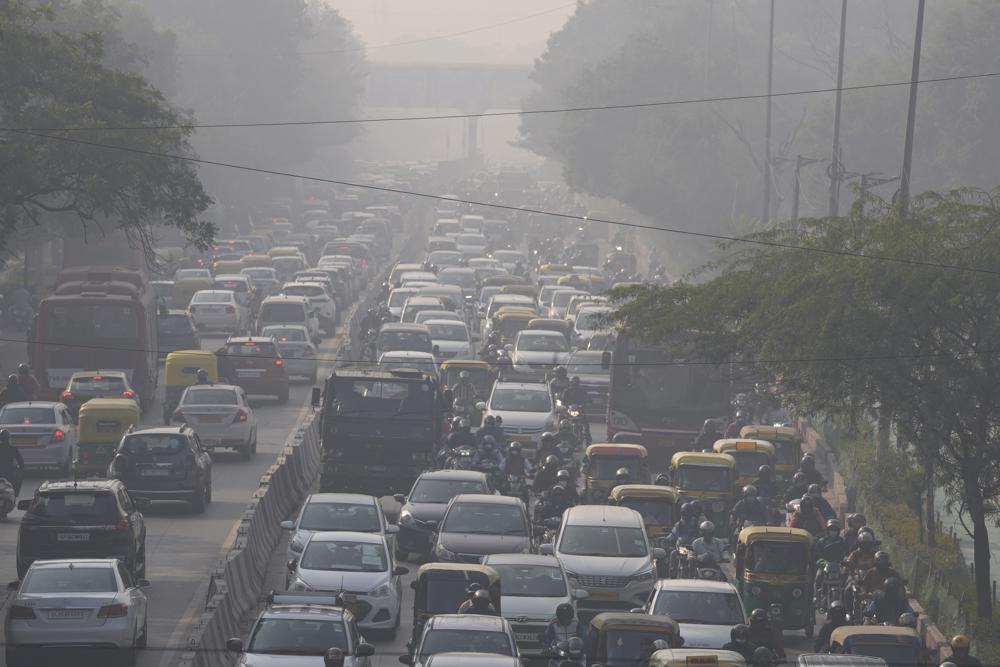 Commuters drive amidst morning haze and toxic smog in New Delhi, India, Wednesday, Nov. 17, 2021. Schools were closed indefinitely and some coal-based power plants shut down as the Indian capital and neighbouring states invoked harsh measures Wednesday to combat air pollution after an order from the federal environment ministry panel. (AP Photo/Manish Swarup)
NEW DELHI (AP) — Authorities closed schools indefinitely and shut down some coal-burning power plants Wednesday to reduce air pollution in India's smog-shrouded capital and neighbouring states, as the country weighs an unprecedented and more far-reaching step: a lockdown in New Delhi.
The dirty-air crisis in the city of more than 20 million people has underscored India's heavy dependence on coal, which accounts for 70% of the country's power.
The New Delhi state government said it is open to the idea of a weekend lockdown to reduce automobile traffic and potentially other air-polluting activity in the city, and it is awaiting the go-ahead from India's Supreme Court. A decision could come as early as Nov. 24.
[Source: AP News]